The Going's On's....
Steve Martin's PICASSO at the LAPIN AGILE
Oregon Cabaret Theatre
Directed by Valerie Rachelle
"Karen Jean Olds, whose sensitivity, intelligence, and strength shine throughout the show.." -Sneak Preview
Meet Sally's Shouler Angel and Devil,
Cletus and Roscoe!
Watch Episodes 1-3!
Like! Share!
Theresa Rebeck's OC Premiere of SEMINAR
Directed by Elina de Santos
"Olds proves herself once more one of the most watchable actors in town, giving us a Kate who's absolutely worthy of her fellow writers envy and disdain, and of the audience's compassion." - StageScene LA
Big Going's On's for THE TRIANGLE!
Premiered in Los Angeles @ CINEFAMILY
The Triangle is now released with North American Distribution by 108 Media Corp
Available on iTunes, Amazon, Google play, Vudu, XBOX

WORLD PREMIERE- The Flame
Chance Theater Debut
"Olds steals every scene she's in as the fabulously foul-mouthed Pauline" - StageScene LA
"the hilariously cantankerous, cuss-spouting store manager Pauline (scene-stealing Karen Jean Olds)"
-Broadway World
TWELVE
PREMIERED- AMC Burbank
WINNER- President's Innovation Award
Burbank International Film Fest
WINNER- Audience Choice Best Feature
Playhouse West Film Fest
CHECK OUT KjO IN THESE FINE EPISODES OF DELOLO!
More Available - Including VO Work at: www.delolo.com
CHEESE POLICE!
PAPAPEL: The World of Paper
H.G.F.M.A.A.W.
DIORAMADAN
FRUITCAKE: A Short Film
AWARDS and RECOGNITION
Screened - Charleston International Film Festival
Winner - Valley Film Fest 15 VFF15
Winner - Manny Award-Take Two Film Festival NYC
Winner - Philadelphia Film Festival
Screened - Saraota Film Festival
Premiered - Vail Film Festival
For More Production Info CLICK HERE!
Check Out KjO! in Wacko Smacko!
Watch the rest on www.wackosmacko.com
2015 Palos Verdes Performing Arts
The Theatre @ BOSTON COURT LA and Rattlestick Playwrights Theater NYC
Sheila Callaghan WORLD PREMIERE
WINNER! Best Production 2014 STAGE RAW AWARDS!
LA Weekly's Must See!
LA Times' Critic's Pick!!
OVATION NOMINATED!
OUTSTANDING LEAD ACTRESS 2014
DESERT THEATRE LEAGUE DESERT STAR AWARDS
NORRIS CENTER and COYOTE STAGEWORKS'

Directed by: Ken Parks
Starring:
Jeffery Cannata, Kenny Landmon, Louis Lotorto and KjO!
REVIEWS!!!!
"A most brilliant acting job, Ms. Olds."
- Broadway World Shari Barrett
"Olds - Formidable"
-The Huffington Post James Scarborough
"Karen Jean Olds perfectly assumes three different women perfectly.. you really will not believe Olds is the only woman playing such totally different characters."
-Broadway World
"A wildly entertaining experience.."
"unsurpassed theatrical ingenuity"
-Broadway World
Jana Monji - The Examiner:
"a crowd pleaser"
"four actors - dead on comic timing"
"exceptional."
Dany Margolies - Daily Breeze:
"The quartet of actors, though each possesses manifold and prestigious credits, works as a longtime team, evidencing either very long hours of rehearsal or very smart work by all."
Valerie-Jean (VJ) Hume-CV INDEPENDENT
"Attention to the Details: Comedy-Mystery 'The 39 Steps' Is a Success in Every Way"
"The company's sole lady is Karen Jean Olds. She plays three roles, creating complete transmogrifications between them. Slender and pretty, she moves convincingly from a hard exotic German spy (with the weirdest accent ever uttered on a stage) to a heartbreaking downtrodden Scottish farm wife to a wide-eyed and innocent young blonde on a train; it's impossible to discern which one is most like "her." Terrific work."
"A cast of dozens! And only four people onstage."
"The result is an unforgettable demonstration of acting chops by brilliant thespians. Their energy alone is breath-taking."
"Every acting student, every actor and every director in town should see this show.."
"..this play shows what can be done in the hands of highly trained, hard-working, classically educated actors. Every single character they create is fully realized; they don't just switch costumes. Everything—from the accents (some incomprehensible, as certain British/Scottish dialects are to the American ear, unfortunately) to the footwork to the eyebrows to the gestures to the breathing—is shrewdly planned and flawlessly executed."
Jack Lyons - Berkshire Fine Arts:
"Lovely Karen Jean Olds plays Annabella a Marlene Dietrich-like German woman in the opening scenes, then Margaret, a Scottish lady who befriends Hannay as he escapes his German pursuers in the Highlands, and finally as Pamela, (the Madeleine Carroll role) the young woman handcuffed to Hannay for half of the play. Olds is the possessor of wonderful comedy timing skills and a displays a specialty for farce. As Pamela, she also steals Hannay's heart in the bargain, lucky fellow."
"It's a production that is blessed with a talented and highly creative ensemble cast that continually amazes the audience with one hilarious scene after another; all the while being technically faithful to the movie and its core story."
"fabulous actors who are breathing such life into their roles"
"the audience roars its approval with howls of laughter throughout giving the cast a much deserved, standing ovation at the curtain call."
International City Theatre's
"Olds steals le show"
-StageSceneLA Steven Stanley
"Finally, there is the wow-worthy Olds, whose steadily oomphier performance is worth the price of admission simply to behold."

-StageSceneLA Steven Stanley


"Karen Olds's performance as Suzette the cook brings the house down."
-Grunion Gazette Shirle Gottlieb

"Karen Jean Olds, arrives as the cook but is conscripted into playing several other identities as the evening progresses, generating a lion's share of the laughs."

-LA Stage Watch Don Shirley's
"..a performace that went above and beyond: Karen Jean Olds stole the show in the role of the cook, Suzette. Olds's performance was simply brilliant; her timing and accent were impeccable! I hope I have the pleasure to see more plays with this standout in the future"
-The Signal Tribune Gregory Spooner
"....it's the unsuspecting fifth wheel that steals the show. Partially via opportunities presented by the script, and partially due to her brilliant performance and impeccable comedic timing, Karen Jean Olds' portrayal of Suzette that is the unquestioned star of the production."
-Life in LA Mike Skogmo


"It is however Karen Jean Olds as the mousey chef with larceny in her soul and a ladle in her handwho nearly walks away with the show."
-Working Author Ernest Kearney

". . . . Olds, particularly, is a gifted comedienne who grabs the best laughs of the night."
-Arts In LA Melinda Schupmann

The Theatre @ Boston Court
by Dan Dietz
Directed by Michael Michetti
AMERICAN MISFIT
"If the show were a person, I would make violent love to it."
LA Stage And Cinema
CLICK HERE FOR REVIEW

LA Times Critic's Choice
CLICK HERE FOR REVIEW

LA StageTimes
CLICK HERE FOR REVIEW

StageSceneLA
CLICK HERE FOR REVIEW

LA StageTimes
INTERVIEW WITH Playwright Dan Dietz
CLICK HERE FOR REVIEW
Performed in Jami Brandli's SISTERS THREE for
Darin Anthony's MADlab for MOVINGArts Theatre!
Jami Brandli's THE SEMI-CIRCLE OF PAIN



The Last Days of Mary Stuart - An Electro Opera
Presented by Tilted Field
In association with and hosted by Son of Semele Theatre
Written and Directed by Becca Wolff

Electronica + England + The Fall of a Queen =
The Last Days of Mary Stuart, an Electro Opera

"...the evening's collection of a dozen or so stirring ballads, melodic choral numbers and beat-driven power anthems packs a quotient of single-worthy tunes that would be the envy of any Broadway musical. The difference here is that Wolff, Kahr and Nixon actually rock."
- LA WEEKLY
CLICK HERE

ANOTHER FANTASTIC REVIEW FOR MARY STUART!
THANK YOU BROADWAY WORLD!
CLICK HERE






Released AudioBook for DARK SHADOWS
DARK SHADOWS - The Haunted Refrain By Aaron Lamont
Starring David Selby & Karen Jean Olds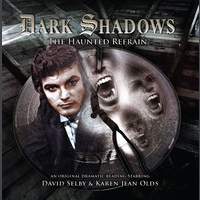 "The acting was, as always, superb.."
-The Cult Den
#DarkShadows @davidselbycom @karenjeanolds @bigfinish
Click Here To LISTEN to trailer


Sang for ART SAVES LIVES hosted by Dr. Drew Pinsky
Benefitting The Don Thomas Family GAIA Mobile Health Clinic
in Malawi, Africa
CLICK HERE
For more information about GAIA - Global AIDS Interfaith Alliance

JOEL RIEKE has created a truly magnificent piece that we have been pouring the labor of LOVE into for the past few years, in conjunction with his work with Don Thomas in Malawi. Please CLICK HERE to see our funding trailer for this work. Now with several recordings and workshops complete, this project is rapidly manifesting into a full-blown beautiful, interactive, OPERA - making its way to stages all over the world!! Take a peek!


2012 IN REVIEW and the 'Just Before'!
SANG for The Lavender Effect!-A GREAT CAUSE!
For more information on this foundation please CLICK HERE



WEST COAST PREMIERE
Staged Reading of Mark Rigney's BEARS
Produced by: The Absolute Theatre
In Association with: The Road Theatre
Directed by: Mr. Richard Tatum Featuring: Jim Beaver (Dexter, Breaking Bad , Justified, Adaptation, Etc.), Michael Hanson, Tracy Eliott, and KjO!
Narration by: Warren Davis




SANGIN' A ROCKING, WAILING, SANGIN', FEELIN' good time singing with Our Lady J, in her both her WORLD RENOWNED show, The Gospel of Dolly, as well as her latest show, Beauty as God(ess). Lady J is brilliant and inspiring - simply FANTASTIC. Check out her site - send her some Love: www.ourladyj.com

OUR LADY J'S 'TRAIN TO KILL' GOSPEL CHOIR BACKSTAGE

"I just LOVE listening to Our Lady J sing!"
-Dolly Parton

"Seeing New York icon Our Lady J is like being wrapped in an electric blanket, providing warmth and security, but with the danger of becoming too hot to touch."
-Jake Shears

"Virtuosic! Our Lady J is a big, brassy blond, with an abiding love of gospel... Don't dismiss Our Lady J as a transgender novelty act! The critics' favorite bowls the audience over with her gospel stylings and pianistic skills."
-Time Out New York

"Powerful! Our Lady J knows how to rock the house. She will have you singing her praises long after the show is over."
-The Village Voice

"Stunning!"
-New York Magazine





The Sense Plays
Directed a new play by The Wonderful, The Fabulous, The Lovely, and The Talented, Ms. Sara Israel. "(touch.)" is part of her new play cycle, The Sense Plays--six short, fun plays performed, by a STAR-STUDDED cast and crew including:
Monica Horan ("Everybody Loves Raymond"), Liza Lapira ("Crazy, Stupid, Love" and "Don't Trust the B-- in Apartment 23"), Michael Welch (the "Twilight" saga), and Constance Zimmer ("Entourage"), as well as many other popular television, film, Broadway and Los Angeles theatre actors, directors, and producers. All proceeds benefitted P.S. ARTS, a wonderful LA based 'arts in education' program!! THANK YOU ALL for supporting our cause!
THE SENSE PLAYS - UPDATE 2015!!!!
Tastes Like Teen Spirit! was selected for the Samuel French Play Festival in NYC this August Congratulations Sara Israel and ALL!



FILMED Reverse Parthenogenesis a SAG short with Writer/Director/Producer, Javier Grillo-Marxuach ("Lost", "The Middleman", "Medium", "Charmed", etc.) starring Amber Benson and Adam Busch of the cult classic television hit, "Buffy The Vampire Slayer"
PREMIERED AT THE 2012 Sarasota Film Festival
Screened at The Williamsburg International Film Festival




WENT Home For The Holidays in concert with my brother, Curt, at The Motherlode Theatre in our hometown, Butte, MT! This time, with several fabulous stars in tow:
Broadway's Mr. Gerald Steichen
Ms. Emily Pulley of The Metropolitan Opera
Mr. Scott Scully of The Metropolitan Opera
International Jazz Star, Ms. Eden Atwood
Montana's Own, Ms. Nancy McIntosh
Montana's Own, Ms. Alicia Bullock-Muth
This magical concert was a tribute to our Dear Mother, Jo Anne Olds.